It was a pleasure and a honor to receive at our headquarters located in Gishingano the King Baudouin Foundation Belgium delegation composed of Hervé Lisoir (International Program Coordination) and Stefan Schäfers (Director) accompanied by Déo Niyonkuru this Saturday, October 7, 2023. Our Founder and CEO, Dr. Tharcisse Nshimirimana, presented to them the condition of the premises of the first pavilion of The Village Microclinic and the health services offered to its neighboring community.
Talking about the idea of creating The Village Microclinic, our founder Dr. Tharcisse Nshimirimana indicates that where he lives is down the steep slope from where they built the first pavilion. While he was still a medical student, alongside with his mates, they provided health services via community outreaches. When he completed his studies and worked as a medical doctor, he was called upon by traditional birth attendants for last aid after having tried everything without success. But also, children who had caught a fever were taken to his house.
Dr. Tharcisse had nothing to do but evacuate them to nearby hospitals using his car. "At that time there was no health center nearby. And sometimes, when I returned home, I could find a second pregnant woman at home. I was forced to go back and forth to the hospital while I was also working full time as a medical doctor to another care facility. This is how I thought of creating The Village Microclinic to provide medical services close to the community, especially women and children."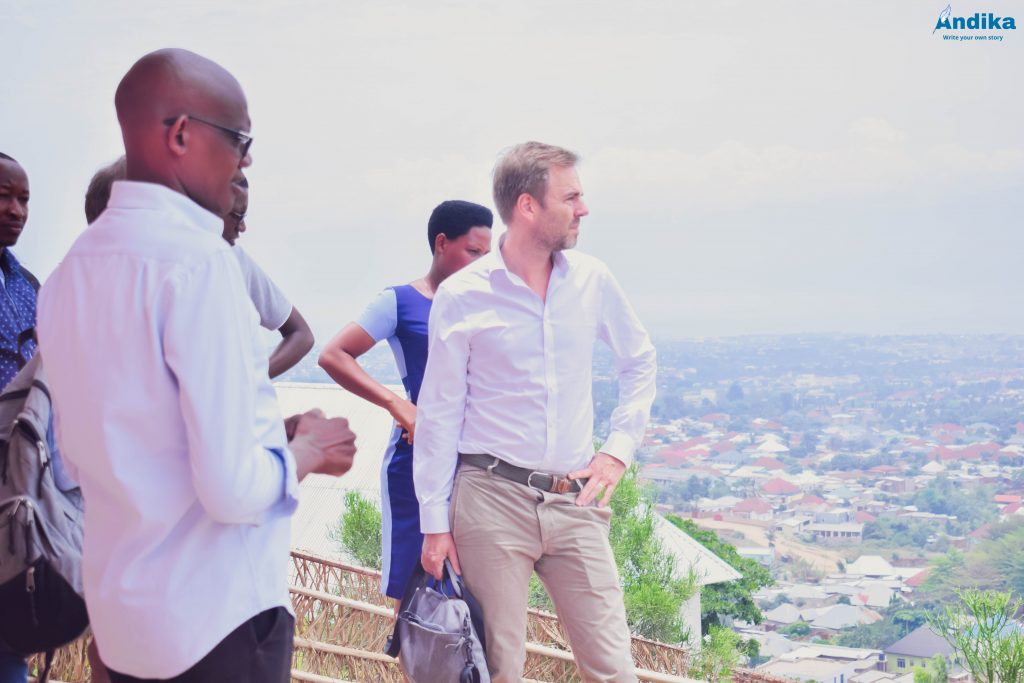 Dr. Tharcisse informed the guests that some members of his organization have completed the specialization namely a gynecologist, a pediatrician and a cardiologist. "They are currently engaged in public health structures but come from time to time to support the work of The Village Microclinic. If there are referrals, they refer them to healthcare structures. People who are referred to public hospitals, we have contacts who are there and before referring, we're sure that there is someone who will receive them. »
As for hospitalization, Dr. Tharcisse indicates that The Village Microclinic will hospitalize in gyneco-obstetrics and pediatrics but that they do not yet have enough beds for hospitalizations. For the moment, Dr. Tharcisse indicates that they are waiting for a final visit from the Ministry in charge of Health when all the equipment will be ready to grant them final agreement to finally work according to medical ethics. "For the buildings, they appreciated it positively », he assures.